Andrea is the owner of Andrea's Music Studio. The music studio began its early years as a family owned business and grew from 1 Dartmouth location in 1994 to 4 locations in HRM with a good sense of community and music education with a great team support.
Andrea is a graduate of the Early Childhood Education program from the Nova Scotia Teacher's College with more than 25 years experience teaching group and private piano lessons to students ranging in age from 4 years to adult.
Andrea composed and designed a curriculum that is learner specific for beginner piano students age 4-11 years: "Prelude for Kids". During Andrea's early teaching years she came to realize that the piano-based music programs available on the market for teaching the young piano learner were limited and more importantly, every one of them seemed to be missing the key elements that bring all musical learning processes and physical abilities together for a coherent fun musical learning experience for the young learner. This program, "Prelude For Kids", has been highly successful and continues to be taught to this day by Andrea and the teachers at Andrea's Music Studio. "Prelude for Kids" has also expanded to include a beginner introduction for the young Ukulele student. In addition, much care is taken to ensure quality and fun are present in all lessons: Piano, Guitar, Voice, Ukulele, Drums, Mandolin and Violin. Keeping lessons and expectations age appropriate (young, teen, and adult), educational and fun!
Andrea's Music Studio's "Music Makers" was custom designed by Andrea for Early Learning Centres, day cares, and pre-schools.
Our Team (alphabetical order)

Alison Enriguez
Teacher: Violin, Piano, Voice
Downtown Dartmouth
Alison is a classical and popular multi-instrumentalist, singer-songwriter from Havana, Cuba. Starting piano and theory at the age of 5, she paved the way for her years of conservatory training studying piano, violin, theory, aural skills, history of music, choir, string ensemble, and other performance-concentrated subjects. Alison shared the stage with local and world renowned artists including Jamie Gatti, Gina Burgess, Regina Carter. Alison performed for the members of the Parliament in Ottawa: accompanied by the Back Alley Big Band. As a local classical performer Alison was a soloist with the NS Youth Orchestra and the Nova Sinfonia Orchestra. Former NSYO and current Dalhousie Symphony concertmaster, she has performed in events such as the Halifax Jazz Festival (Canada), the Ravello Music Festival (Italy), the Musique Royale concert series. Alison is currently in her third year of her Music degree at Dalhousie University. Alison realized her passion for teaching at age 15 and begun to teach private violin and music theory: later adding voice and piano. Alison uses music as a form of self-expression: a means of communication with her main belief that learning music means navigating through a world that allows for endless exploration. Alsion loves to encourage that same freedom of expression and curisoty to anyone who is interested in learning music. When not practicing, running from one place to another, performing or studying, Alison enjoys trying to invent new receipes in the kitchen or playing/watching anime with her all time best friend Kaitlyn.

---
Allie Wright
Teacher: Piano
Cole Harbour

Allie has been playing the piano since she was 7 years old. She took piano lessons at Andrea's Music Studio, Dartmouth location, from 2009-2018. Allie is currently attending Saint Mary's University for a Bachelor of Science. Some of her favourite musicians and bands include Billie Joel, ABBA, and Queen and she is a huge fan of Disney songs too. Allie enjoys watching some of her favourite Disney movies such as 'Marry Poppins', 'Mary Poppins Returns', and 'Into the Woods' as well as some animated classics such as 'The Hunchback of Notre Dame' and 'The Rescuers'. Allie lives happily with her family surrounded by music and her two cats, Max and Jack.
Emma Smith
Teacher: Piano
Sackville
Emma has been learning piano since she was five years old and is currently studying RCM Level 8. Recently, in the past year, Emma started teaching beginner piano students (children & adults) and is excited to have the opportunity to share the gift of piano playing to others. Emma loves all genres of music and is currently attending High School. Emma is encouraged through her entire music education by her supportive family and friends. Emma now hopes to share what she has learned to others through teaching at Andrea's Music Studio.
When Emma's not focusing on school work she likes to keep busy playing music, is making art, or playing board games with her friends and family. Emma also likes going on trips to her camp in Bridgewater where she rides dirt bikes and a four wheeler and enjoys sitting by the campfire listening to country music.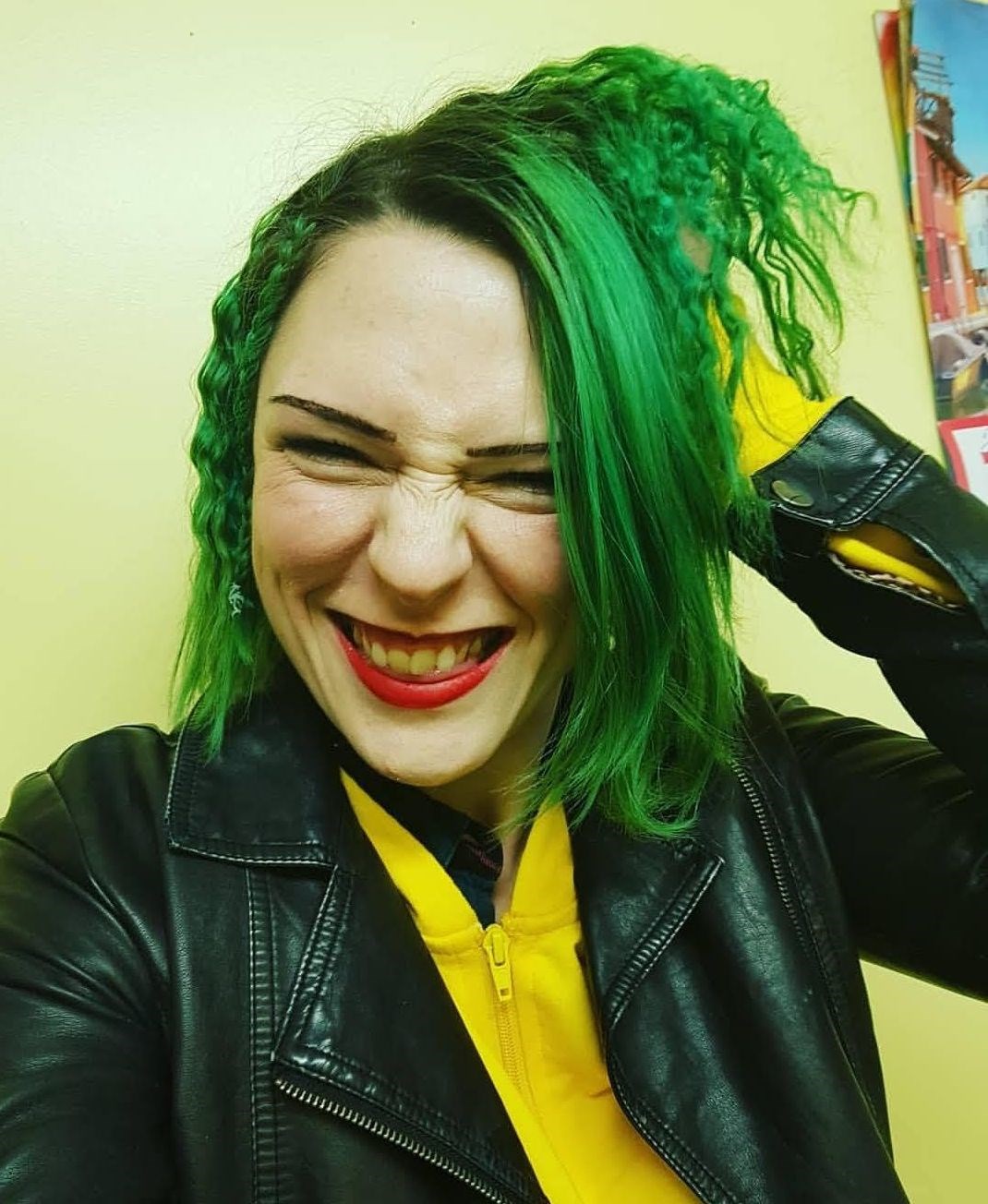 Dinah Lasaga-Harnish
Teacher: Guitar, Ukulele, Piano, Drum
1081 Cole Harbour Road
Dinah is a graduate of NSCC's Music Arts program. Starting with guitar and saxophone as a preteen, music has been the main focus in Dinah's life ever since. Lucky enough to grow up with two musician parents, Dinah has been exposed to all types of music, and could talk about music theory all day. Through things like the cadet program, Berklee online courses, various ensembles, local rock bands, private lessons, and of course practice, Dinah has continued to seek ways to learn about all things music, and hopes to further her education with a degree in composition. Dinah is an active volunteer in local music festivals, such as the Halifax Jazz Festival, and the East Coast Music Awards.
When Dinah isn't doing music related things, she is usually hanging out with her 3 cats and chinchilla, going for walks in the woods, or working as a forklift operator. She has 3 cats; AJ Enya and Joey and Hobbes the chinchilla. Dinah Collects Michelangelo action figures/memorabilia. Her favourite movie is 'The Dead Poets Society' and her favourite book is 1984. Some of Dinah's favourite artists, bands and composers are NOFX, Frank Turner and the Sleeping Souls, Laura Marling, Streetlight Manifesto, and Larry and His Flask and John Williams.
---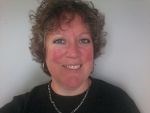 Judi Beagan
Teacher: Voice, Piano, Guitar, Ukulele
Downtown Dartmouth
2041 Hammonds Plains Road
622 Sackville Drive
Judi grew up singing and playing guitar as part of a family trio. After high school she went on to study jazz voice at St. F. X. and then branched into classical / operatic studies in BC with Canadian Opera Singer Lyn Vernon. All this training led to a wide variety of performance experiences ranging from the Pacific Opera Chorus in Victoria to Production Lead Vocalist for the British entertainment company OpenWide International – a cruise ship gig – as well as smaller solo and duo/trio ensembles.
Judi developed and taught her first course (guitar) at age 16. Following university she spent a year teaching elementary school music in the Codroy Valley, Nfld. Judi has been teaching on and off ever since. Her favourite 'classroom' setting is one-on-one because of the opportunity to zero in on each student's particular musical strengths and weaknesses. She truly believes that music is an innate gift in each of us and she enjoys helping people discover and 'unwrap' this gift for themselves.
My philosophy: Judi rarely practices an instrument. Judi prefers to play her instrument… because that is the goal of studying it in the first place. When she wants to play something in particular, she is more likely to want to work on the skill it requires… and then it's not boring. Instead, it opens the door for her and makes things easy.
---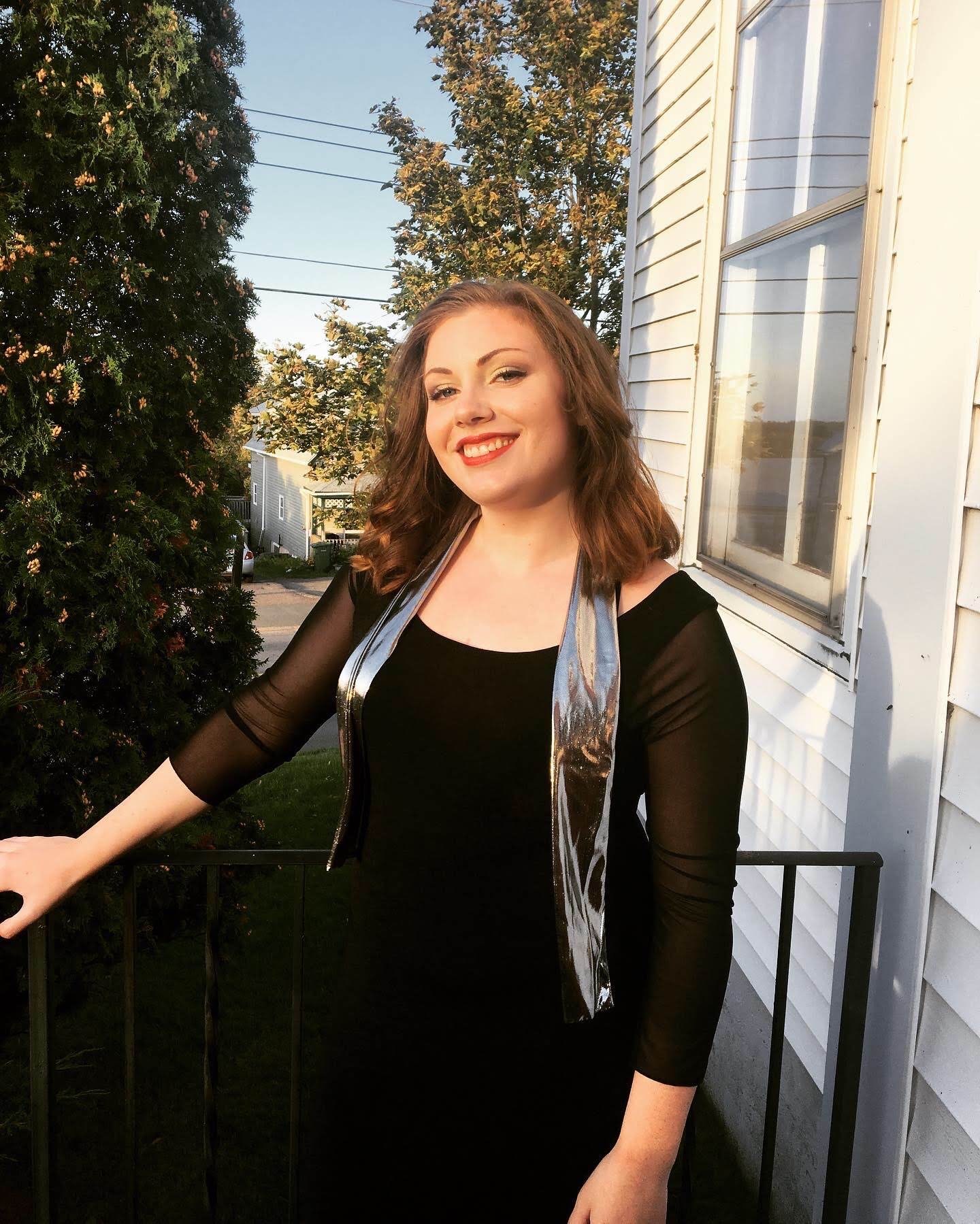 Kayla Sponagle
Teacher: Piano, Voice, Guitar, Ukulele

1081 Cole Harbour Road
Kayla has been playing piano since she was 4 and she's been singing since she could talk. Kayla has gone through the royal conservatory program for piano up to grade 8. She started singing in choirs in grade 4 and playing saxophone in band, in grade 6, both in school and outside of school. She can play 9 instruments, some better than others. After graduating high school she was accepted into the NSCC Music Arts program as a vocal major. Kayla has been teaching since September 2018.
Kayla has always been a fan of Beethoven. Ella Fitzgerald is one of her favourite singers. Kayla has always been a fan of Disney and musical theatre. One of her favourite composers for Disney is Alan Menken.
Most people don't know how much of a history nerd Kayla is. She loves Greek mythology and recently has started studying Norse mythology which she finds very interesting. Kayla loves collecting sea shells and has a collection of Funko Pop as well. Kayla loves watching superhero movies and reading comics. She enjoys making puzzles and her favourite food is lasagne! Reese's pieces are her favourite sweet and she loves cheesecake.
Kayla loves her cat Zeus, (She named him Zeus because of her love for Greek mythology). He's black with stripes and has a white belly and white paws.
---
Kristie Reeves
Teacher: Piano, Voice, Guitar, Ukulele
Downtown Dartmouth, Cole Harbour, 622 Sackville Drive

Kristie has had an interest in music for all of her life: singing and playing piano. She picked up a guitar in her teens and her love for music flourished. She joined choirs, continues to explore her vocal abilities with on-goingpersonal and professional development. Kristie is a graduate from the Music Arts program at NSCC: Major in Voice.
Kristie's dream with music is to show others how expressive and healing music can be, how the love of music can be shared and how free it can feel. While remaining authentic and truthful, she hopes to share healthy positivity through her teaching, performing, and through the music she writes.
When Kristie is not playing music she is watching sunsets or cuddling one of her two cats: Pepper and Monkey.
Laura Gallant
Teacher: Voice, Piano
Downtown Dartmouth
Laura started playing music when she first heard Lauren Hill singing with the Fugees on cassette, at her home, when she was 5 years old. Brought up by musical siblings and parents, she took on piano lessons first, eventually leaning into her love for the guitar in her early teens. This instrument was the perfect tool for her love of composition, supporting her main instrument, the voice. During school, Laura explored the trumpet and saxophone, and took part in school musicals as well as summer musical theatre programs.
After High school, Laura explored recording classes alongside her Environmental Science degree, and finally enrolled in the NSCC Music Arts program where she really got to dig into musical theory and performance art on piano, guitar and voice.
You can find Laura performing with different local projects "Superfluid" and "Lazeez", as well as solo performances under her own name or other collaborations that come her way.
When she's not making music, you can find Laura running around the woods, climbing trees, drawing pictures, cooking delicious food and trying to meet local cats, dogs, birds, racoons, squirrels and pretty much any/all animals.
---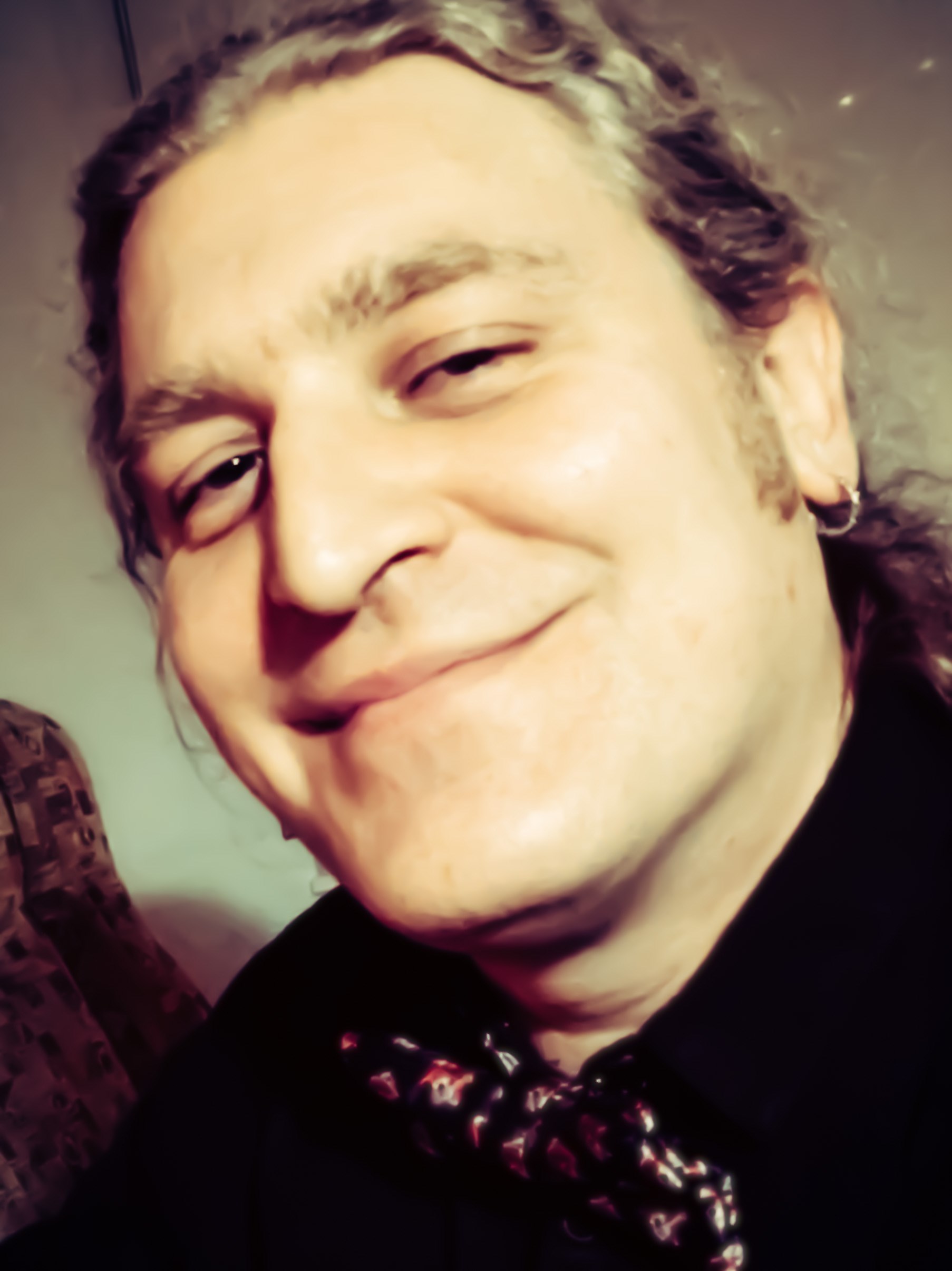 Leon Tsorbatzoglou
Teacher: Guitar, Bass Guitar, Ukulele, Mandolin, Drums
Downtown Dartmouth, 622 Sackville Drive
Leon was born in Greece where he started classical guitar and music theory lessons at an early age. As a teenager he started exploring the electric guitar and the drums and begun joining local bands. At the age of 20 Leon moved to Manchester UK to study music and rock/pop/jazz guitar at the University of Salford, where he earned a Bachelors in Music and a Masters in Composition. Leon taught guitar, bass, drums and band workshops in the UK for 12 years. He is the guitarist of the heavy metal band Crosswind, and he has extensive recording and gigging experience. Apart from a Bachelors and a Masters, Leon also holds a Music Specialist Certificate from Berklee College of Music, where he has taken courses in Music Production, Project Management and Music Business.
Leon is an endorser of Optima guitar/bass strings and is an Optima strings distributor in Canada, based in Halifax NS, from August 2018.
Apart from teaching Leon also offers guitar/bass/ukulele repairs and setups.
Leon has been training in martial arts for around 15 years. He is a 6th dan black belt in Bujinkan (ninjutsu/samurai martial arts based in Japan), and has recently opened his own dojo offering beginners classes in downtown Halifax.
Something most people don't know about Leon is that he has a pet parrot called Num-num, a green-cheek conure that loves loud guitars, giving hi- fives and snacking on pine nuts!
---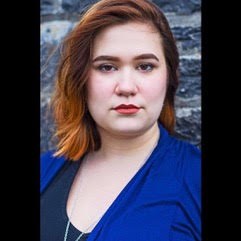 Nicole Keeping
Teacher: Piano, Voice

2041 Hammonds Plains Road
Nicole Keeping is a lyric soprano graduate from Dalhousie and the University of King's College's Bachelor of Music program, majoring in Voice Performance. Nicole's been performing since she was in kindergarten, starting with her dad George and eventually entering the Rotary Music Festivals in her hometown of Corner Brook, Newfoundland. The genres Nicole is most passionate about are classical, opera, folk, jazz, contemporary, and musical theatre.
At Dalhousie, Nicole has been in the Dal Jazz Ensemble playing trombone in 2018, played Dido in the 2020 production of "Dido and Aeneas" by Henry Purcell, played Rosalinda in the 2021 production of "Revenge of the Bat" by Johann Strauss II, and won the Djokic Prize at Concerto Night 2021. In her spare time, Nicole enjoys snuggling her cat Martin, walking through the Africville Lookoff Park, and watching Steven Universe.
Favourite Movies – Labyrinth, the Goodbye Girl, the Hunchback of Notre Dame, and Jojo Rabbit
Favourite Artists – David Bowie, Cat Stevens, and Lizzo
Favourite Books
– The Green Mile by Steven King, Of Mice And Men by John Steinbeck, and For One More Day by Mitch Albom
---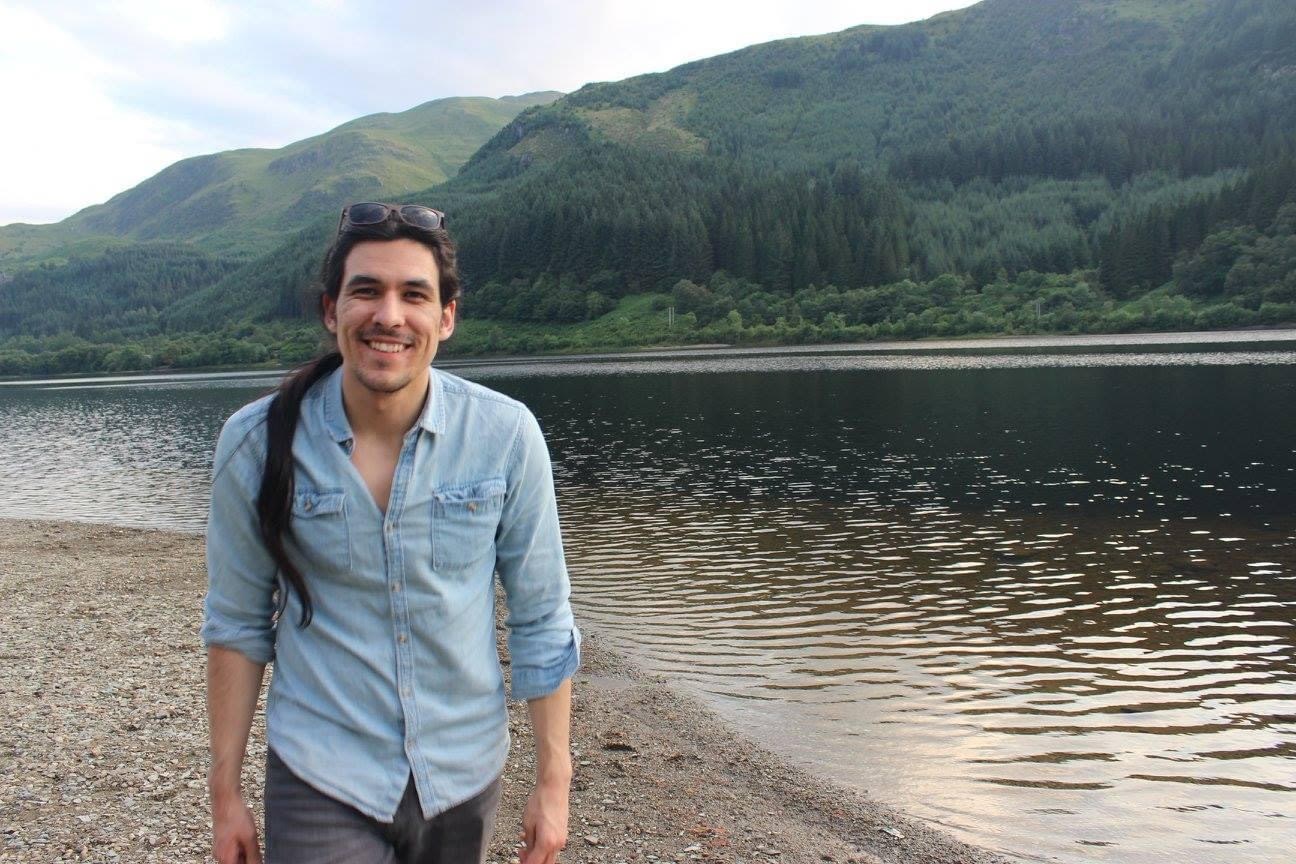 Steven Tautuajuk
Teacher: Guitar, Ukulele
2041 Hammonds Plains Road
Well versed in many styles from folk to jazz, Steven loves to learn new styles of music and is always excited to hear what students are passionate to play. He achieved his Bachelor of Arts in Popular Music from Perth UHI in the United Kingdom in 2014 and has been performing/teaching for over a decade.
Steven is very easy to get along with and is great at setting the right pace for his lessons, making sure everyone is learning, challenged and most importantly, having fun. From your first time picking up and instrument to learning complex concepts, Steven is great at finding the enjoyment in making music.
Steven also likes being outdoors, animals and making time for friends and family.