Andrea Smith
Owner and Director
Andrea is the owner of Andrea's Music Studio. The music studio began its early years as a family owned business and grew from 1 Dartmouth location in 1994 to 4 locations in HRM with a good sense of community and music education with a professional, knowledgeable and engaging team of teachers.
Andrea is a graduate of the Early Childhood Education program from the Nova Scotia Teacher's College with more than 25 years experience teaching group and private piano lessons to students ranging in age from 4 years to adult.
Andrea composed and designed a curriculum that is learner specific for beginner piano students age 4-11 years: "Prelude for Kids". During Andrea's early teaching years she came to realize that the piano-based music programs available on the market for teaching the young piano learner were limited and more importantly, every one of them seemed to be missing the key elements that bring all musical learning processes and physical abilities together for a coherent fun musical learning experience for the young learner. This program, "Prelude For Kids", has been highly successful and continues to be taught to this day by Andrea and the teachers at Andrea's Music Studio. "Prelude for Kids" has also expanded to include a beginner introduction for the young ukulele student. In addition, much care is taken to ensure quality and fun are present in all lessons: Piano, Guitar, Voice, Ukulele, Drums, Mandolin and Violin. Keeping lessons and expectations age appropriate (young, teen, and adult), educational and fun!
Andrea's Music Studio's "Music Makers" was custom designed by Andrea for Early Learning Centres, day cares, and pre-schools.
Our Team (alphabetical order)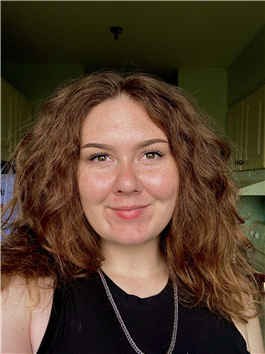 Ashlynn Nicolson
Teacher: Beginner & Intermediate Piano, Beginner Voice
91 Sackville Drive
Downtown Dartmouth
Ash has loved re-creating music both vocally and instrumentally since she could reach the keys of a piano. She has spent most of her childhood learning piano on her own with her grandmother to gently guide her along, fueling her love for music. By the time Ash reached middle and high school, Ash developed a great love for vocal and trumpet music while still playing piano at home. Ash would be chosen from her school division to participate in playing and singing with the Winnipeg Symphony Orchestra for 4 years in a row while also participating in 4 different music programs at her school, Choir, Band, Vocal Jazz and Jazz band. Ash's rate is $26/half hour.
Caito Macdonald
Teacher: Guitar, Drums
1081 Cole Harbour Road
Caito studied Jazz at St. FX University in the Bachelor of music program, taking lessons under Tom Roach.
He has been playing Drums and Percussion for 10 years, and Guitar for 6 years. Caito has performed along side notable maritime musicians such as, Kenji Omae, Ron Hines, Tom Easley, Paul Tynan, Juno winner Mike Murley, and more.
His musical influences span a broad spectrum including King Crimson, John Coltrane, Jim Hall, Jimi Hendrix, Jaco Pastorius, and many others. In addition to performing as a musician, Caito is also an avid composer and plays his own music in his group "Under the Bus".
Caito's rate is $26/half hour.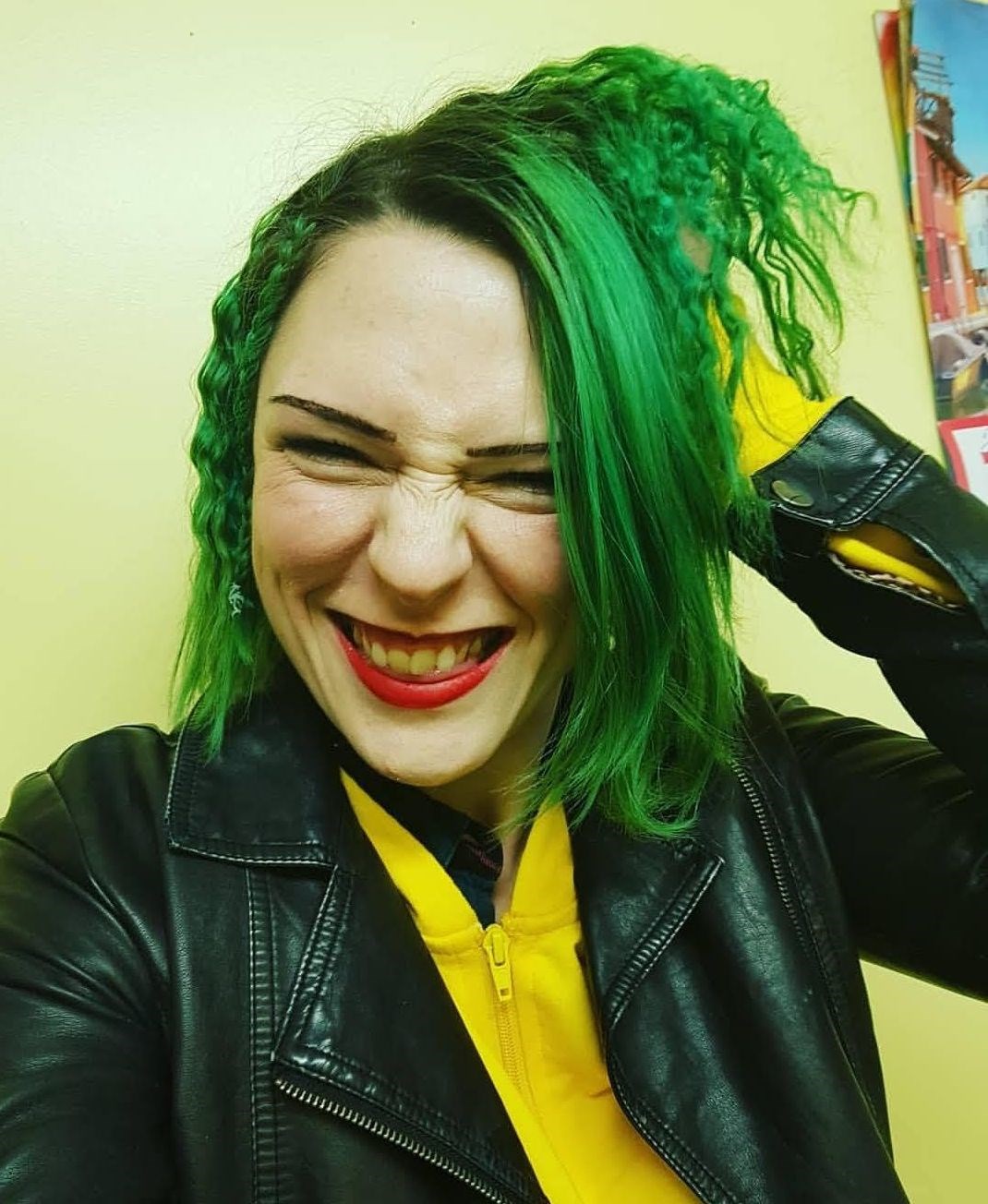 Dinah Lasaga-Harnish
Teacher: Guitar, Ukulele, Piano, Drum
1081 Cole Harbour Road
Dinah is a graduate of NSCC's Music Arts program. Starting with guitar and saxophone as a preteen, music has been the main focus in Dinah's life ever since. Lucky enough to grow up with two musician parents, Dinah has been exposed to all types of music, and could talk about music theory all day. Through things like the cadet program, Berklee online courses, various ensembles, local rock bands, private lessons, and of course practice, Dinah has continued to seek ways to learn about all things music, and hopes to further her education with a degree in composition. Dinah is an active volunteer in local music festivals, such as the Halifax Jazz Festival, and the East Coast Music Awards.
When Dinah isn't doing music related things, she is usually hanging out with her 3 cats and chinchilla, going for walks in the woods, or working as a forklift operator. She has 3 cats; AJ Enya and Joey and Hobbes the chinchilla. Dinah Collects Michelangelo action figures/memorabilia. Her favourite movie is 'The Dead Poets Society' and her favourite book is 1984. Some of Dinah's favourite artists, bands and composers are NOFX, Frank Turner and the Sleeping Souls, Laura Marling, Streetlight Manifesto, and Larry and His Flask and John Williams.
Dinah's rate is $26/half hour
Dominic Crawford
Teacher: Piano
1081 Cole Harbour Road
Dominic is a motivated musician who has a strong passion for learning. He originally started at the age of 6 with piano lessons at Andrea's Music Studio. Since then he has not stopped learning. Dominic believes that playing a musical instrument is a continual learning process and experience. Dominic is excited to share his enjoyment of music to his piano students.
Along Dominic's journey, he joined as many bands as he could. Once he reached middle school, he was in the Concert Band and Jazz Band at school, Dartmouth All-City Concert Band and Studio 'B' Jazz Band. Moving into high school, he continued playing percussion, drums and piano in all the bands the school provided. Along with joining the Dartmouth All-City Symphonic Band, Studio 'A' Jazz Band, and the Dartmouth Los Primos Jazz Band. After graduating high school, he was accepted into the NSCC Music Arts program as a piano, percussion and saxophone major.
Dominic enjoys helping and teaching his peers throughout his time in these bands, and so he is excited to teach new people all about piano.
Dominic's rate is $26/half hour.
Emma Smith
Teacher: Piano
91 Sackville Drive
Emma has been learning piano since she was five years old and is currently studying RCM Level 8. Recently, in the past year, Emma started teaching beginner piano students (children & adults) and is excited to have the opportunity to share the gift of piano playing to others. Emma loves all genres of music and is currently attending High School. Emma is encouraged through her entire music education by her supportive family and friends. Emma now hopes to share what she has learned to others through teaching at Andrea's Music Studio.
When Emma's not focusing on school work she likes to keep busy playing music, is making art, or playing board games with her friends and family. Emma also likes going on trips to her camp in Bridgewater where she rides dirt bikes and a four wheeler and enjoys sitting by the campfire listening to country music. Emma's rate is $26/half hour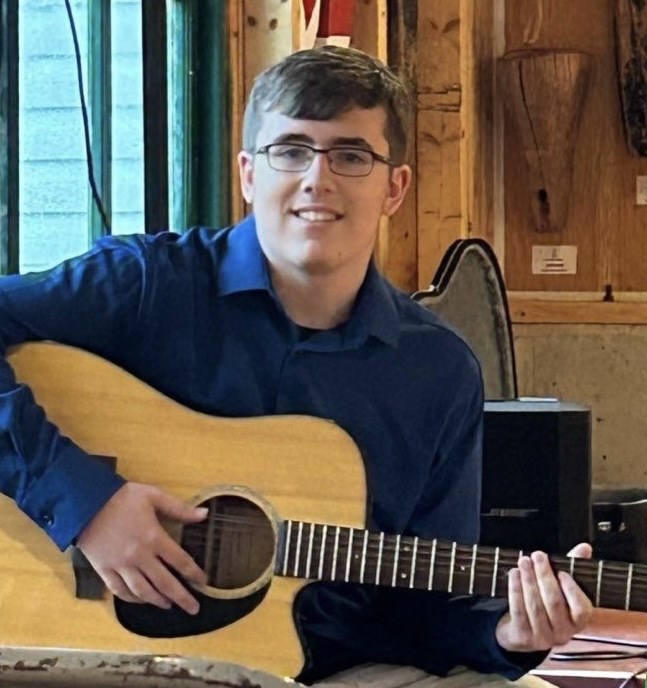 Gabe Rutledge
Teacher: Beginner Guitar
1081 Cole Harbour Road
Gabe has been playing music since he was 4 years old. Originally he started by studying theory and music fundamentals through piano but quickly moved on to guitar. And studied guitar for over 8 years at Andrea's Music Studio! He has played in a variety of performance settings such as (recitals, small gatherings, etc.) When Gabe is not busy with schoolwork he enjoys playing guitar, shooting billiards and spending time with his absurd amount of dogs. Gabe is very interested in showing beginner students the enjoyment that comes with learning to play the guitar. Learning music can be very challenging but like any challenge, succeeding comes with a sense of accomplishment.
Gabe's rate is $26/half hour.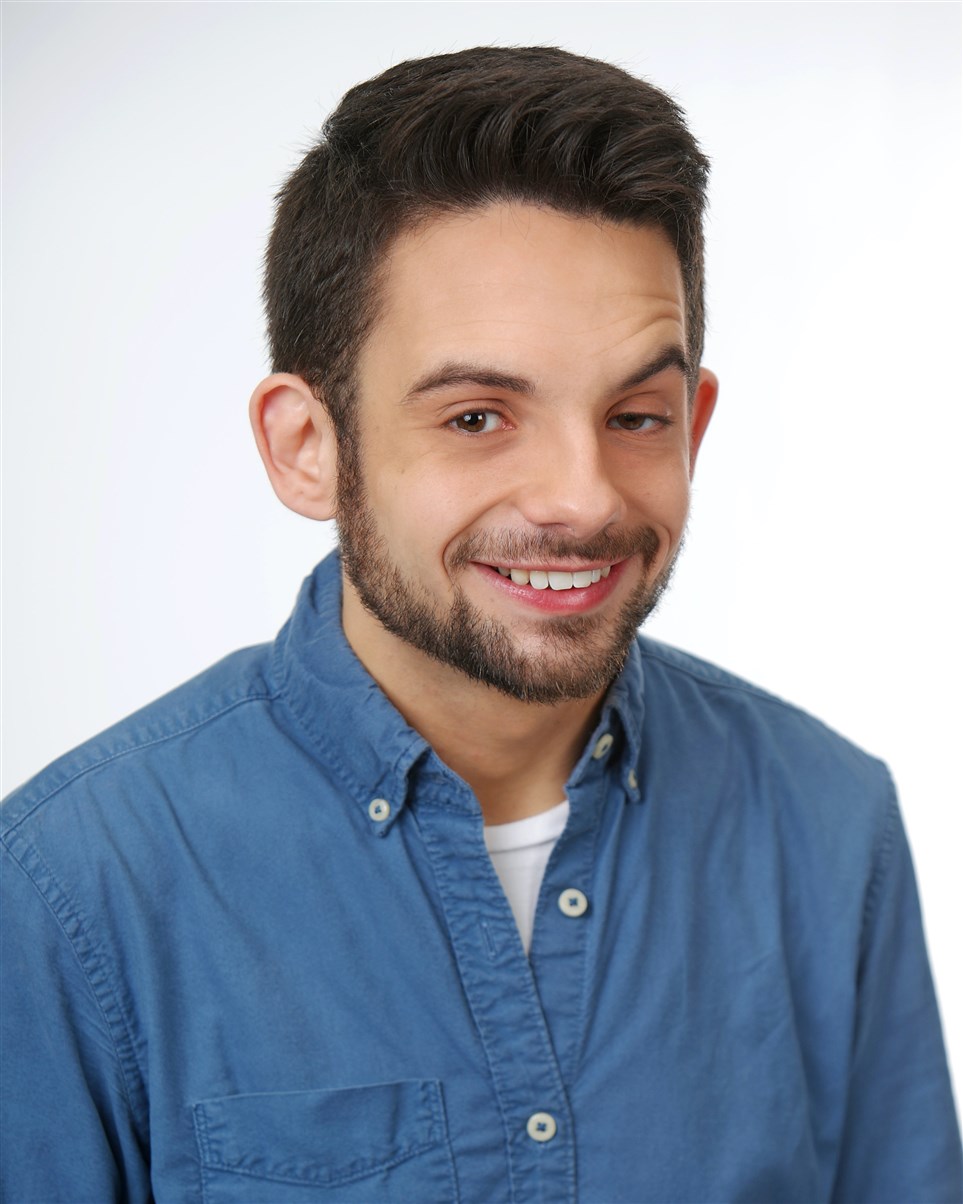 Jamie Whitley
Teacher: Voice, Piano,
Downtown Dartmouth
91 Sackville Drive
Jamie has a theatre and choral music background, growing up in Toronto and performing as a teenager in choral and theatre festivals across the city. He came to Nova Scotia in 2014 where he met music director Paul Halley and began singing regularly with the King's College Chapel Choir, the choir of All Saints Cathedral, and Capella Regalis Men and Boys Choir. In 2018, he began studying classical voice at the Fountain School of Performing Arts.
In 2019 and 2020, he sang leading roles in the Fountain School's productions of Emmanuel Chabrier's L'etoile and Henry Purcell's Dido and Aeneas, and was also a featured soloist with the King's Chorus in their concerts Music For Saint Cecilia (2018), Ikos (2019), and their 2022 concert of Mendelssohn and Kodaly masterworks. James graduated from The Fountain School in 2022, and that same year sang another leading role in their production of A Northern Lights Dream.
Jamie is passionate about music education. He is committed to meeting students at their level and is open to working in whichever genre speaks to them. Music is tough work, but it's also rewarding. Jamie never forgets to have fun!
Jamie's rate is $26/half hour.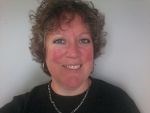 Judi Beagan
Teacher: Voice, Piano, Guitar, Ukulele, Theory, University Prep
Downtown Dartmouth
91 Sackville Drive
Judi grew up singing and playing guitar as part of a family trio. After high school she went on to study jazz voice at St. F. X. and then branched into classical / operatic studies in BC with Canadian Opera Singer Lyn Vernon. All this training led to a wide variety of performance experiences ranging from the Pacific Opera Chorus in Victoria to Production Lead Vocalist for the British entertainment company OpenWide International – a cruise ship gig – as well as smaller solo and duo/trio ensembles.
Judi developed and taught her first course (guitar) at age 16. Following university she spent a year teaching elementary school music in the Codroy Valley, Nfld. Judi has been teaching on and off ever since. Her favourite 'classroom' setting is one-on-one because of the opportunity to zero in on each student's particular musical strengths and weaknesses. She truly believes that music is an innate gift in each of us and she enjoys helping people discover and 'unwrap' this gift for themselves.
My philosophy: Judi rarely practices an instrument. Judi prefers to play her instrument… because that is the goal of studying it in the first place. When she wants to play something in particular, she is more likely to want to work on the skill it requires… and then it's not boring. Instead, it opens the door for her and makes things easy.
Judi started teaching at Andrea's Music Studio in 2007. Judi teaches piano: Royal Conservatory Levels Prep A - Level 8 and piano for accompaning the voice, prepares students for RCM piano and voice: practical and theory examinations and Kiwanis Music Fesitval.
Judi's rate is $26-$31/half hour
---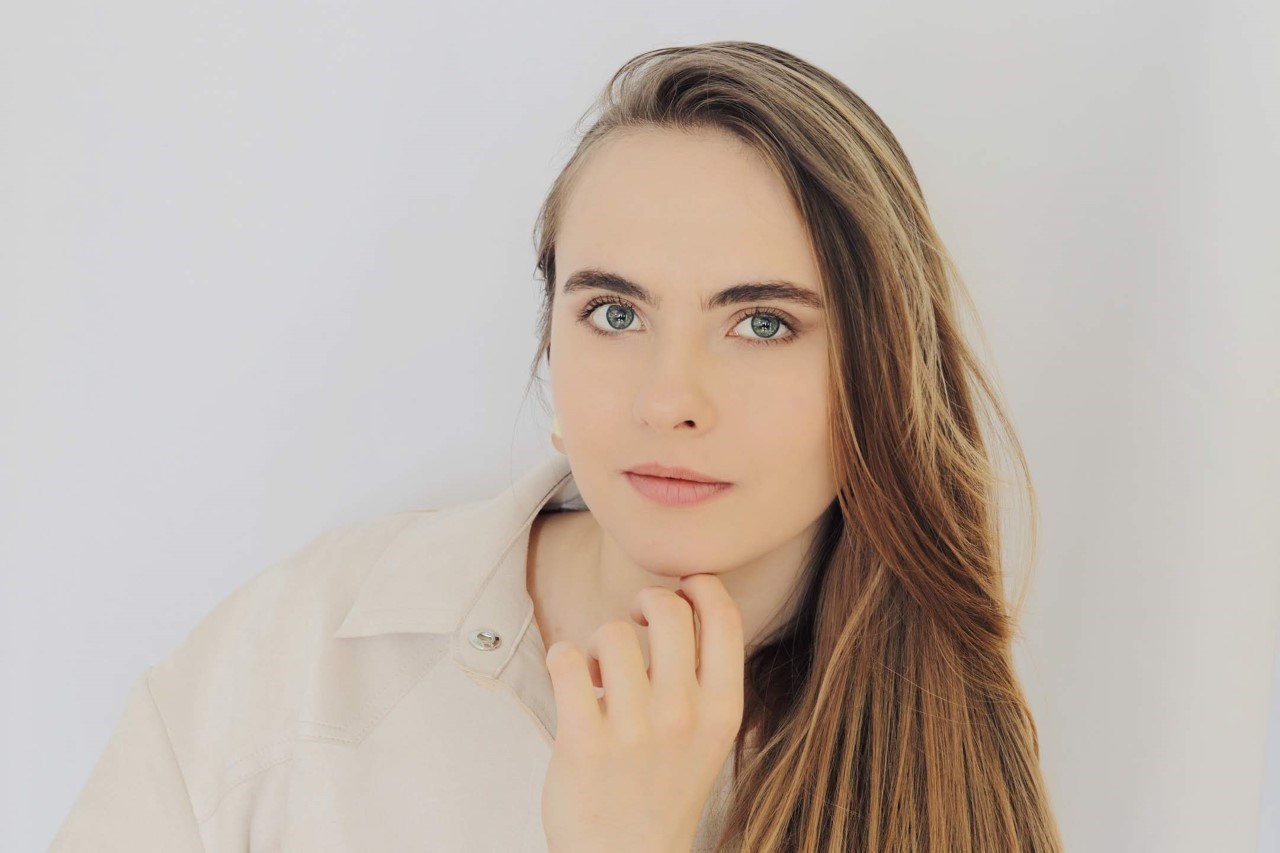 Kateryna Skipor
Teacher: Piano, Voice

91 Sackville Drive
Kateryna began her music journey at a young age and quickly fell in love with both singing and playing the piano. Originally from Ukraine, she graduated from Kyiv Academy of Arts in 2015 and studied various disciplines, including voice, piano, and music composition. As a performer, she won music competitions in Ukraine and internationally, and participated in various projects and performances. Kateryna believes in tailoring her lessons to meet the individual needs and goals of each student. She uses a variety of teaching methods to help her students develop their technique, musicality, and performance skills. She also helps her students build confidence and overcome any obstacles that may arise during their musical journey.
Kateryna's rate is $26/half hour.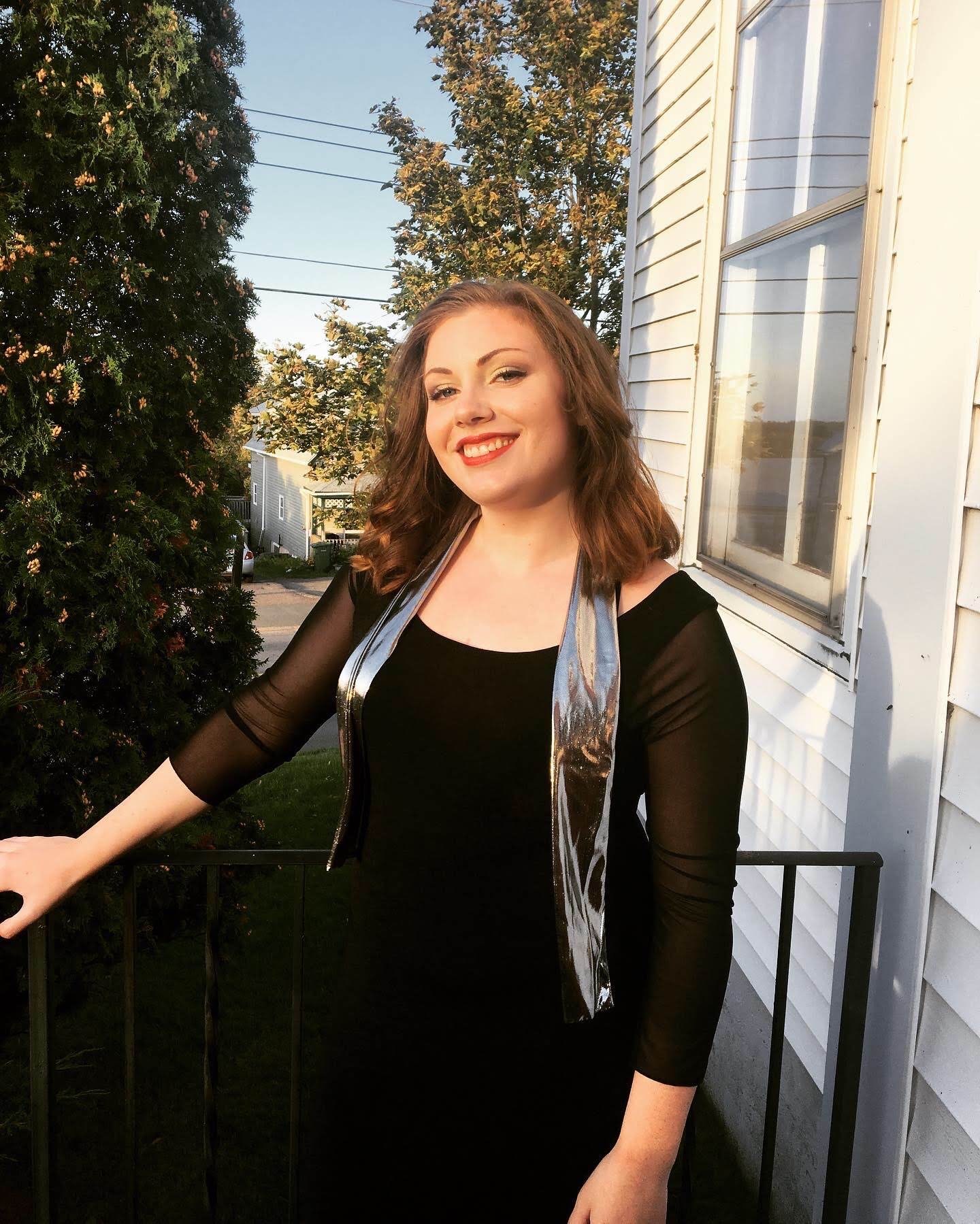 Kayla Sponagle
Teacher: Piano, Voice, Guitar, Ukulele

1081 Cole Harbour Road
Kayla has been playing piano since she was 4 and she's been singing since she could talk. Kayla has gone through the royal conservatory program for piano up to grade 8. She started singing in choirs in grade 4 and playing saxophone in band, in grade 6, both in school and outside of school. She can play 9 instruments, some better than others. After graduating high school she was accepted into the NSCC Music Arts program as a vocal major. Kayla has been teaching since September 2018.
Kayla has always been a fan of Beethoven. Ella Fitzgerald is one of her favourite singers. Kayla has always been a fan of Disney and musical theatre. One of her favourite composers for Disney is Alan Menken.
Most people don't know how much of a history nerd Kayla is. She loves Greek mythology and recently has started studying Norse mythology which she finds very interesting. Kayla loves collecting sea shells and has a collection of Funko Pop as well. Kayla loves watching superhero movies and reading comics. She enjoys making puzzles and her favourite food is lasagne! Reese's pieces are her favourite sweet and she loves cheesecake.
Kayla loves her cat Zeus, (She named him Zeus because of her love for Greek mythology). He's black with stripes and has a white belly and white paws.
Kayla's rate is $26/half hour.
---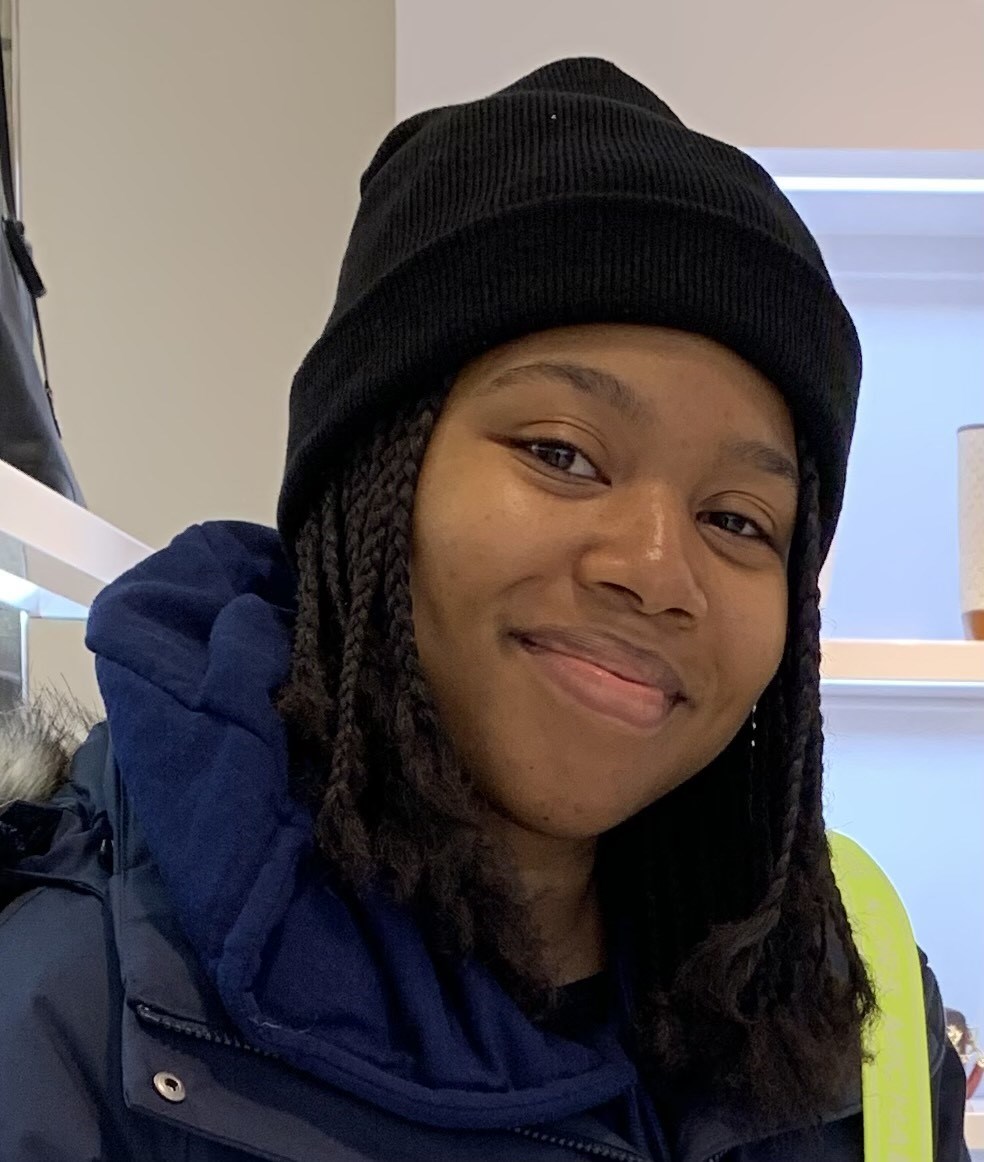 Kristina London-Cummins
Teacher: Piano
Downtown Dartmouth
Kristina started playing the piano at the age of six when she was enrolled in the Notes of Praise Music school in her home country, Barbados. Over the years, she has completed up to Grade 4 piano and theory in the Royal Schools of Music program. Kristina's love for music led her to further her studies in music at secondary school (high school), after which she was accepted into the music program at the Barbados Community College and completed a year before transferring to a program centred around her other love, foreign languages. She graduated with an associate degree in Spanish and Italian for Business and Tourism from Barbados Community College before moving to Canada in 2019 to go to university. Kristina is a recent graduate of Saint Mary's University with a bachelor's degree in Asian Studies and Spanish & Hispanic Culture. She is glad to further her knowledge of music and is enthusiastic to be a part of sharing the value of music through the studio.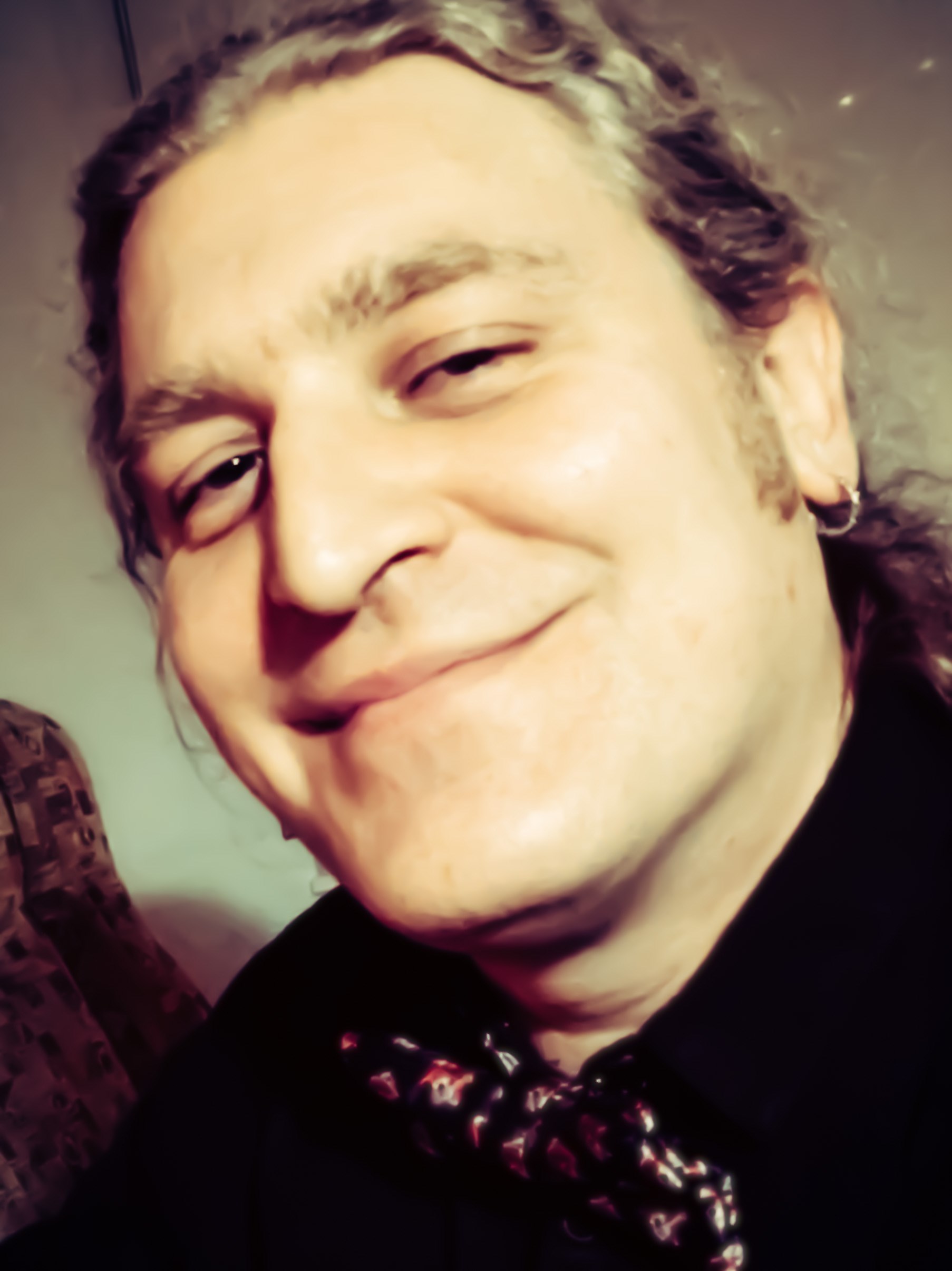 Leon Tsorbatzoglou
Teacher: Guitar, Bass Guitar, Ukulele, Mandolin, Drums
Downtown Dartmouth
91 Sackville Drive
Leon was born in Greece where he started classical guitar and music theory lessons at an early age. As a teenager he started exploring the electric guitar and the drums and begun joining local bands. At the age of 20 Leon moved to Manchester UK to study music and rock/pop/jazz guitar at the University of Salford, where he earned a Bachelors in Music and a Masters in Composition. Leon taught guitar, bass, drums and band workshops in the UK for 12 years. He is the guitarist of the heavy metal band Crosswind, and he has extensive recording and gigging experience. Apart from a Bachelors and a Masters, Leon also holds a Music Specialist Certificate from Berklee College of Music, where he has taken courses in Music Production, Project Management and Music Business.
Leon is an endorser of Optima guitar/bass strings and is an Optima strings distributor in Canada, based in Halifax NS, from August 2018.
Apart from teaching Leon also offers guitar/bass/ukulele repairs and setups.
Leon has been training in martial arts for around 15 years. He is a 6th dan black belt in Bujinkan (ninjutsu/samurai martial arts based in Japan), and has recently opened his own dojo offering beginners classes in downtown Halifax.
Something most people don't know about Leon is that he has a pet parrot called Num-num, a green-cheek conure that loves loud guitars, giving hi-fives and snacking on pine nuts!
Leon's rate is $26/half hour.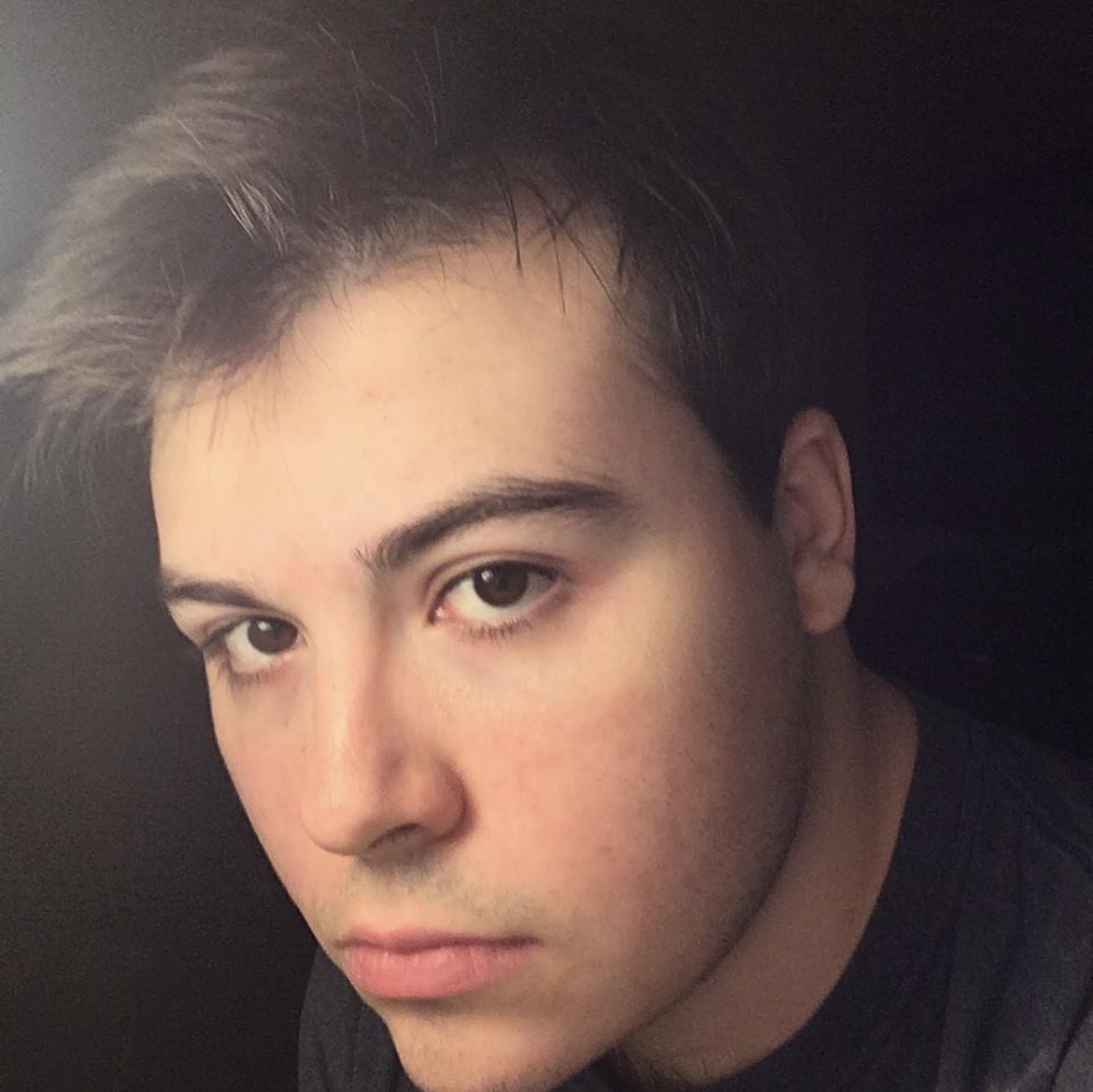 Matt Josey
Teacher: Guitar, Ukulele, Bass Guitar, Drums, Beginner Piano
2041 Hammonds Plains Road
Matt is a passionate musician who loves to teach, and help students fulfil their musical goals. He enjoys teaching aspiring, new, and/or skilled players in a variety of methods including music theory, performing, playing with others, and production; with styles ranging anywhere from pop, classical, and jazz, to rock, heavy metal, and country.
Matt has been playing guitar, drums, and bass for over 15 years. He studied Jazz at St.FX University, produces and writes original material, and loves sharing the knowledge he's acquired throughout the years. As an educator he believes that learning music should be exciting and fun. Lessons will be set up to meet and promote individual wants and needs!
Matt's rate is $26/half hour.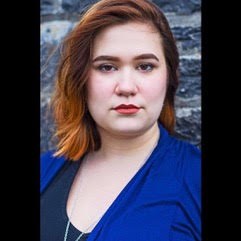 Nicole Keeping
Teacher: Piano, Voice

2041 Hammonds Plains Road
Nicole Keeping is a lyric soprano graduate from Dalhousie and the University of King's College's Bachelor of Music program, majoring in Voice Performance. Nicole's been performing since she was in kindergarten, starting with her dad George and eventually entering the Rotary Music Festivals in her hometown of Corner Brook, Newfoundland. The genres Nicole is most passionate about are classical, opera, folk, jazz, contemporary, and musical theatre.
At Dalhousie, Nicole has been in the Dal Jazz Ensemble playing trombone in 2018, played Dido in the 2020 production of "Dido and Aeneas" by Henry Purcell, played Rosalinda in the 2021 production of "Revenge of the Bat" by Johann Strauss II, and won the Djokic Prize at Concerto Night 2021. In her spare time, Nicole enjoys snuggling her cat Martin, walking through the Africville Lookoff Park, and watching Steven Universe.
Favourite Movies – Labyrinth, the Goodbye Girl, the Hunchback of Notre Dame, and Jojo Rabbit
Favourite Artists – David Bowie, Cat Stevens, and Lizzo
Favourite Books – The Green Mile by Steven King, Of Mice And Men by John Steinbeck, and For One More Day by Mitch Albom
Nicole's rate is $26/half hour.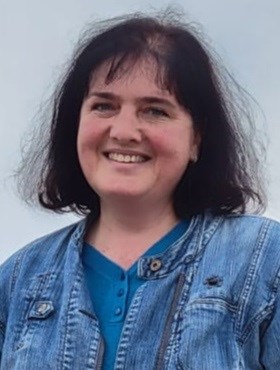 Olga Kulakevich
Teacher: Piano, Voice

2041 Hammonds Plains Road
Olga Kulakevich was born in Ukraine in a very musical family. Her grandmother was a piano teacher, her mom was a violinist in Ukrainian Musical theatre's orchestra ( Mykolayv ). She is the third generation of musicians in her family. Singing is her passion.
She started to perform at 3 years old at music store with grandmother's piano accompaniment.
Olga studied voice training and choir conducting at College of Culture and Art in Ukraine. She graduated as an "Amateur Choir Conductor and a Vocal teacher". She continued her education at Kiev National University of Culture and Arts and graduated from it with B.A. in "Management of Recreation Centers, Pedagogue-Organizer of Leisure".
With her choir Olga participated in a few vocal festivals in Ukraine, Yugoslavia and Bulgaria.
In 2008 Olga's family immigrated to Canada. She chose a career as an Early Childhood Educator with an ECE Level 3. Olga graduated Early Childhood Education College in Halifax, Nova Scotia in 2011.
Now Olga works as a pre-primary teacher at one of the elementary schools in Halifax.
In last few years Olga's interest was focused on collaboration vocal exercises and speech therapy.
Olga's rate is $26/half hour.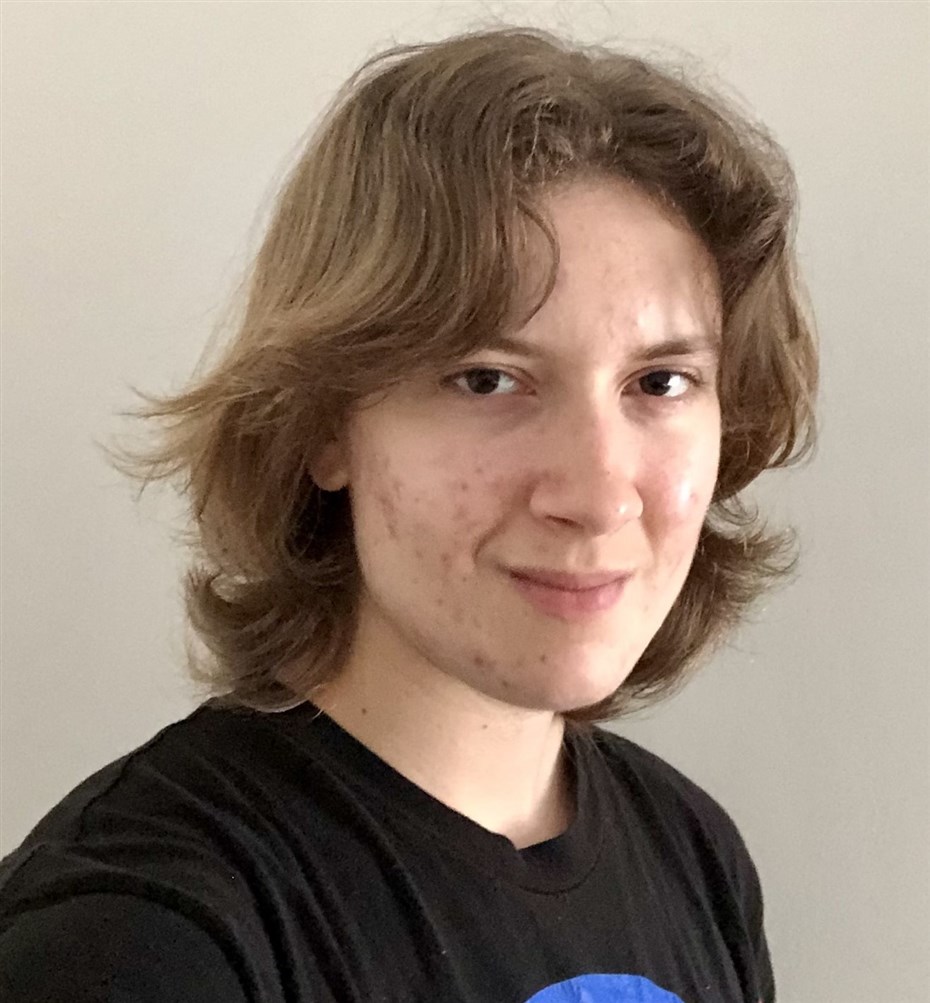 Remi Kowalski
Teacher: Piano
Downtown Dartmouth

Remi Kowalski has loved music for as long as he can remember, and he's passionate about helping new students build confidence through music. He has tutored young children and peers alike, and is very excited to start teaching piano.
Remi began piano lessons at age 6, later switching to voice lessons at age 9, and after a couple years was adjudicated for singing in a Music Festival. He started learning ukulele and continued singing for fun, later taking up piano lessons again. His school didn't have a band program, but after switching schools he joined their middle school band, learning clarinet to catch up with his peers. In highschool he played piano in the Jazz Band, clarinet, bass clarinet, and xylophone in the Concert Band, and sang in the Choir. He began taking violin lessons on top of piano lessons, joining a Chamber Ensemble for strings. Remi completed the RCM Level 6 Piano examination while completing his IB Diploma. Remi is currently studying biology at Dalhousie University, and learning guitar for fun. He loves drawing, reading, writing, and nature. Some of his favorite artists are Bill Evans, Erik Satie, Maurice Ravel, Simon and Garfunkel, Fleetwood Mac, Bob Dylan, and Nirvana. He hopes to spread a healthy attitude towards trying new things and the love of music. Remi's rage is $26/half hour.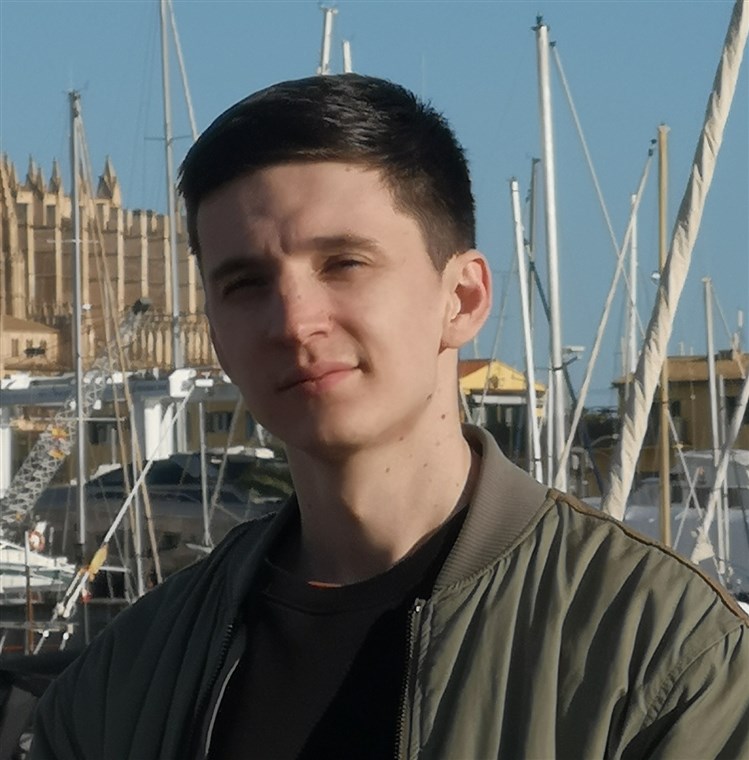 Vlad Martsynic
Teacher: Violin, Piano

91 Sackville Drive, Downtown Dartmouth
Vlad is a professional classical, rock and folk viola & violin player and arrived in Canada October 2022 from Ukraine. Vlad graduated from Ternopil Music College and Odessa National Music Academy in Ukraine with Masters in Music.
Vlad won prizes at international music competitions, such as "Fortissimo", 2019 and "Chamber Ensembles of V.P. Povzun", 2018, and Music Unite Us, 2017.
Vlad played viola with K&K Philharmoniker and Odessa Municipal Orchestra. He toured in Switzerland, Spain and Portugal with the Ivano-Frankivsk Symphony Orchestra, as well as taught private violin during those years in Ukraine.
Vlad's rate is $26/half hour.